1. Take turns hanging handwritten notes for 2011 on a Wishing Tree – if you still have your Christmas tree up or even a table top version that would be perfect. Otherwise, use a branch from outside or even a tree in your yard, neighborhood or local park.

2. Make a family photo album for the year – Let the kids pick the pictures or at least put them in the pages. If you are just reading this and didn't have a chance to print a year's worth of pictures in advance, create a digital one online and let the kids help.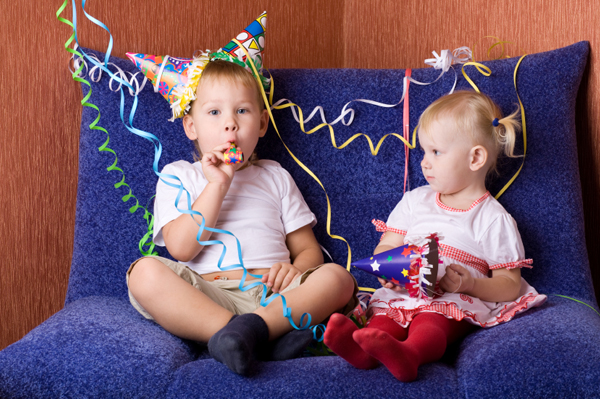 Image via She Knows
3. Have your Countdown at Noon
or better yet …


4. Throw a New Years Eve Party for the kids
complete with cupcakes, garland & glitter like Super Momma Kellie did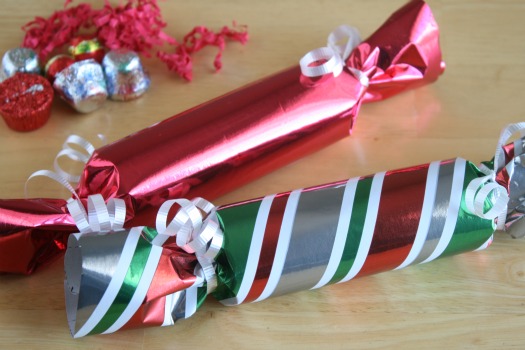 5. Let them make Poppers via Makes & Takes
6. Or Shiny Hats – use this template or craft one of your own


7. Edible Party Horns for snacks- via Cooking With My Kid


8. Bake Your Own Fortune Cookies – also from Cooking With My Kid by way of Daily Candy
9. Bury a Time Capsule. Gather your favorite pictures and little mementos from the past year. Put them in a plastic container and bury in the backyard (even more fun if you do it by flashlight). Pull up last year's and reminisce. Idea from my sweet friend Amanda

10. Make your own Glitter Fireworks – Also from Calm Crazy, is that little guy adorable or what?

Image via The Little Foodie
11. Set up a kids Sparkling Drinks Bar: Who says grown ups should have all the fun. Sparkling cider, sparkling grape juice or even Izze drinks are super easy ready to go options. Or, jazz things up a bit with a Soda Stream of bottles of sparkling water and various fruit juices – grape, cranberry, pomegranate. Cut slices of citrus and strawberries to add as garnish and set out a bowl of colored sugar for sugaring rims of glasses (you probably have plenty from all those left over christmas cookies).
And on on New Years Day, don't forget to try our favorite tradition: Eat Lucky Foods!
{ 5 comments }