This costume really couldn't get any easier!
All you need to make your own WildStyle (WyldStyle) LEGO Movie Costume is a pen and some paper, a black sweat suit, some bright pink and blue duck tape, scissors, and some hair chalk.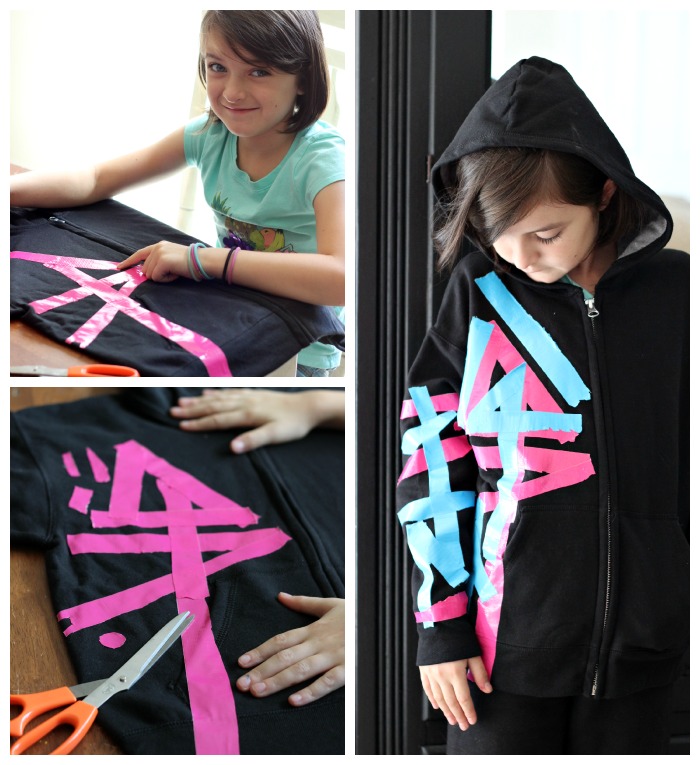 To Make Your Own WildStyle (WyldStyle) LEGO Movie Costume
Start, by sketching out the graffiti pattern onto a sheet of paper so you have a solid visual reference to refer to as you go.
Now, cut corresponding strips of blue and pink duck tape and attach them to the black sweatshirt as closely to the pattern on the lego character as you can.
The result looks spectacular, but only took as long as it takes you to cut the duct/duck tape!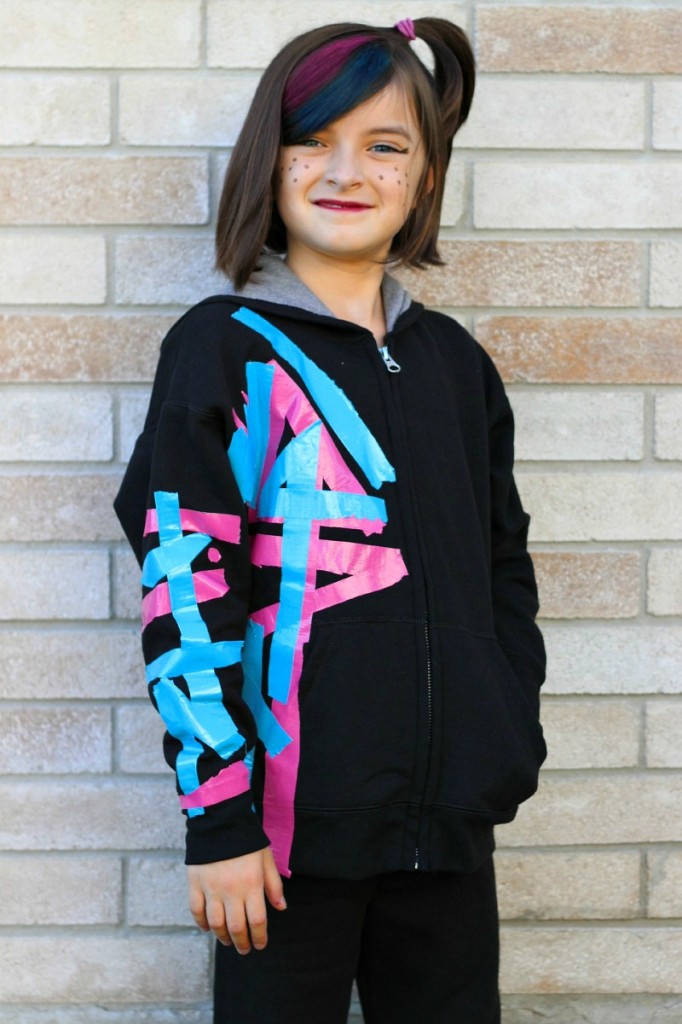 We colored her hair using a hair chalk set very similar to this one. I scribbled on a few freckles and a cat eye using an eye pencil, then added some bright lipstick for the full effect.

Now Check this out!
Are you ready for some amazing DIY Halloween costume inspiration?
In the spirit of a fun and festive, kid-friendly Halloween I collaborated with a few blogging buddies to bring you more than 80 of the best DIY Halloween costumes, including the adorable WildStyle (WyldStyle) LEGO Movie costume we whipped up in a short afternoon!

…