"Everything has a story.
It's the messiness. The juxtaposition. The authenticity.
That's what makes a moment worth something.
When we write, when we create, even when we breathe. We're generating stories and ideas that have a ripple effect into the rest of our lives and the lives of others. We're all difference makers, whether we know it or not. The waves we make depend on the stories that we choose to tell."
This is Patience's Story
Meet Patience Pennington, the inspiration behind a new series we're calling Difference Makers. Take a few moments to read her inspiring story and find out how you could help this incredible teenager fulfill her dreams and change lives in the process.
When I graduated homeshool a year and a half ago, I knew exactly what I wanted to do. I had this crazy idea that art could change people. Change the way they think and see and view themselves. I bought a professional photo and video camera, started a blog, and set out to prove to myself that what I believed was true.
One of my favorite feelings in the world is experiencing that heartthrob and adrenaline of capturing light with a camera in my hands. And I can't even explain it. It's this feeling of being right where I was called to be. Doing exactly what I love. Everything disappears and the story is all that matters.
When I'm telling stories, I'm the luckiest girl in the world.
Before long, a new dream began to emerge. A whisper. I was supposed to go overseas, and tell stories there with my camera. I didn't know when or how. I didn't think ever. It's silly how we rarely trust our wild dreams. We're stopped by the fear of being wrong about it all, I guess. But why does that really matter?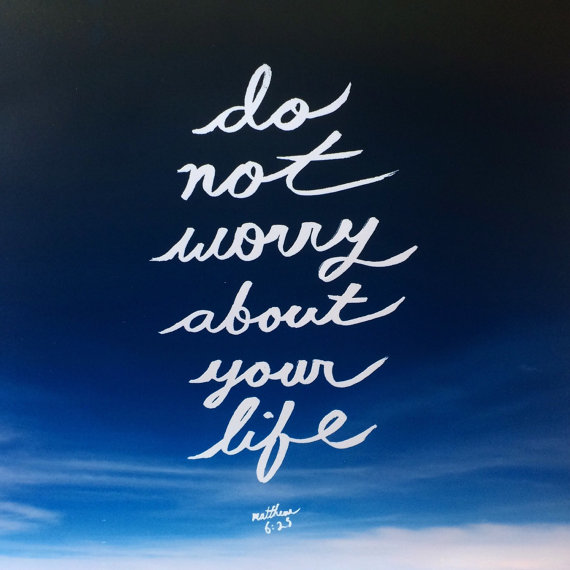 In the middle of it all, I started to feel a deeper need to know the Word of God and know the Lord intimately. Entrepreneurship is amazing, but anyone who's walked down that road, knows how tough and scary it can be sometimes. I found my comfort and refuge in the beautiful truths of God's word, and a renewed sense of purpose. There's something so nourishing about the Word of God. It's not just words on a page. It's movement. God-breathed. When verses would speak to me, I'd write them down in design form to help me remember them better. And then there was that gut feeling again."You're going to use these designs to raise money for your mission trip."
That story was the foundation of Word + Light Supply Co. A leap of faith, with no real projected end result. The title comes from my favorite verse of all time. The one that has kept my steps moving and my heart beating this past year. "Your Word is a lamp unto my feet and a light unto my path." Psalm 119:105
Soon after, I got an incredible opportunity to travel with a media mission team as a filmmaker, traveling to central Ethiopia to tell the stories of a handful full time ministries there impacting the daily lives of their local communities in incredible ways. We're setting out to be the voice for those who don't have one. This trip was founded on the idea I had spent a whole year of my life seeking to prove.
Media matters. Stories matter.
So I'm going to Ethiopia. With a backpack and a video camera, and I'm selling art to raise the funds I need to get myself there. I don't know all that the Lord will do in and through me, but from my small amount of experience in chasing dreams, I know it's something bigger than I could ever imagine. I have a feeling this mission trip is just the beginning. I've become a part of something bigger than myself. These stories are not my own.
The next time your voice of fear asks "who are you to believe you can make a difference? Who are you to believe your story matters?" Ask yourself this. "Who are you to believe I can't? Who am I to live my whole life in the safe zone? Who am I to know that this isn't the most amazing thing that's ever happened to me?"
Perfect has never been the goal for me. I just want to say something true. Something that resonates with the heart.I just want to touch real, beautiful, lives that matter and say "you are loved. You are beautiful, and you were made for a purpose. Hold on. It get's better. You'll see."
This world needs light, so desperately. The world is itching for something bigger than themselves. Something brighter.
And when I know the Light of the world paid a price for my soul. The least I can do is glow for him.
I'll be headed to Ethiopia mid-February of 2016. I invite you to follow my story at The Brightness Project blog www.thebrightnessproject.com, and my Instagram account, @patiencepennington to follow along with my story.
Patience Pennington is a self-taught hand lettering artist, lifestyle photographer and videographer from Kerrville, Texas. You can see more of her incredible photography and videography here and/or help fund her trip by purchasing items from the Word + Light Supply Co. I have both this lettered piece and this handpainted jar and I couldn't love them more! Such timeless, heartfelt pieces I know I will cherish in my home for years to come.
We hope you love this new series as much as we do, stay tuned for future Difference Maker posts and interviews and if you like what you see please give Patience a quick follow on Facebook or Instagram, I know she'd appreciate it and I know you'll be paid back ten fold with her beautiful words and stories.