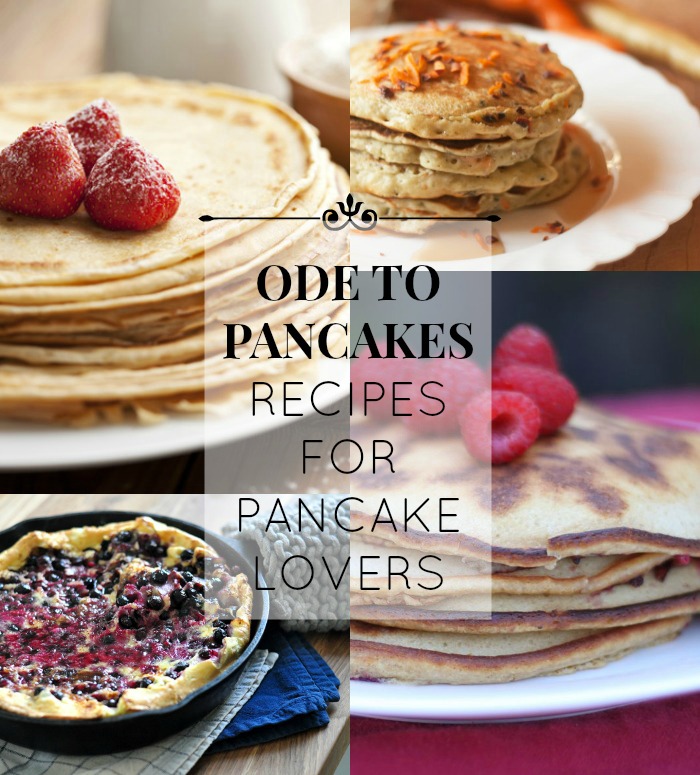 Pancakes. Piping hot, fluffy, good old-fashioned melt in your mouth pancakes. That's the stuff childhood memories are made of and the kind of thing that can transport you right back to your grandma's house when you were little with just one syrup-y bite.
Mmmm, I love pancakes. Who doesn't, right? I mean they are basically a hard-wired part of our love language. Ask my kids any day and they'll tell you no one and I mean no one, not even me makes a better pancake than their grandparents. They get to enjoy my Dad's famous chocolate chip pancakes for Christmas, their Papa's banana pancakes when they sleep over and good old-fashioned melt in your mouth pancakes from their Nana whenever they ask for them. Yeah, they're living the good life.
And if I could prepare you for the future or pass along any sage words of wisdom, one key thing that comes to mind … is find your pancake recipe now! So when your turn comes, your grandkids will think you make the best pancakes in the world too!
Here's a collection of recipes passed along to me from family and friends
Let's just kick things off with a recipe titled, Best Pancakes Ever! Sounds like a pretty good place to start, don't you think?
No recipe collection would be complete without a good basic buttermilk pancake on your list. Remember if you don't have actual buttermilk on hand, you can always make your own .
My friend says these fluffy, whole wheat are so good she often eats one or two without any syrup. Sounds like a good pancake to me!
How about some healthy oatmeal pancakes you can whip up right in your blender and pour straight on the griddle.
Got a few little ones in your home? They'll love these bite-size snack cakes made with a special ingredient that makes them semi-healthy.
Let's add a few seasonal flavors to this list!
Apple, Vanilla, Cinnamon and nutmeg combine to make these made from scratch pancakes a welcome introduction to fall.
Pumpkin pancakes. That's really all we need to say folks.
Here's a flavor combo you might not think of on your own, carrot pancakes but I assure they are extra, extra delicious!
In fact, add a bit of this and a little dash of that and you've got yourself a full blow carrot cake pancake! Complete with a cream cheese glaze, come on!! Who could resist?
And how about a few extra special recipes in case company comes over or you really want to step your pancake game up a notch?
We'll start with a Deutsche Pfannkuchen, kind of a cross between a crepe and a pancake and every bit as delicious.
Then move over to a german style popover, these mini dutch babies look incredible!! and oh so fancy, but they break the recipe down into super simple steps.
And round things out with one of the most beautiful oven-puffed pancakes I've ever seen! These are drizzled with real blueberries and make me want to sprinkle them in powdered sugar right now!
Ok, I think this is a great list for us to start with. Let me know if you try any of these recipes out and when you find THE ONE, you know the one that will earn you the title of world's best pancake maker. Have a recipe of your own you think is pretty world's best? Share it with us in the comment below so we can all be great grands someday!