I knew going in I had a hard week ahead of me.
Instead of my typical stress response of feeling in way over my head, I made a point to concentrate on my breathing, focus on the moments, pick out the things that truly mattered and push the constant barrage of thoughts out of my head.
I made it through the week and these photos show only a glimpse of all the beauty there was to be had when I just took the time to slow down and open my eyes.
There is beauty all around us and if we think too much or move too fast, we'll miss out on all the good stuff.
I don't want to miss a thing, not one simple thing.
DO YOU HAVE A SIMPLE MOMENT YOU'D LIKE TO SHARE?
Rebecca & I would LOVE for you to join us. You can share your photos on both of our blogs using the linky tool below or simply join us on instagram anytime using the hashtag #SimpleThingsSunday.
Me on Instagram // Rebecca on Instagram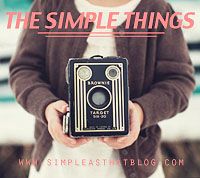 WHAT IS SIMPLE THINGS SUNDAY?
This weekly photo share is all about taking time to photograph the everyday details that make your life unique, beautiful, and special. We gather here each Sunday to share our photos, to enjoy the beauty found in the ordinary and to be reminded of just how important the simple things truly are.



Stacy is seeing the world in a whole new way – through the eyes of her children. She writes about the little things, the big things and all the "stuff" in between at Kids Stuff World.