Fact: Sweet is turning 7 on Tuesday, and I am not ready!
Probably a Fact: We are the only family in America who hasn't joined in on the Rainbow Loom / rubber band bracelet phenomenon sweeping the country.
Well, that's all about to change.
Some friends asked me if I wanted to join in on their service project to send a bunch of these awesome bracelets to kids in Ethiopia who've never even heard of Rainbow Loom. It took about .024 seconds for me to jump right in feet first. I thought, what a great opportunity and fun way to celebrate Sweet's birthday! The last thing we need around here now is more toys.
We'll have friends and family stop by, a few Master Rainbow Loomers on hand to help us out, and several thousand colored bands to get us started. Since we've never used a loom before, we are reading up on the matter now and looking for fun tutorials we might want to use on Saturday.
I've linked to 14 of our favorite bracelets below, I love that there is something for everyone in here – girls, boys, older kids, beginners, shoot there's probably one or two in here I can even make!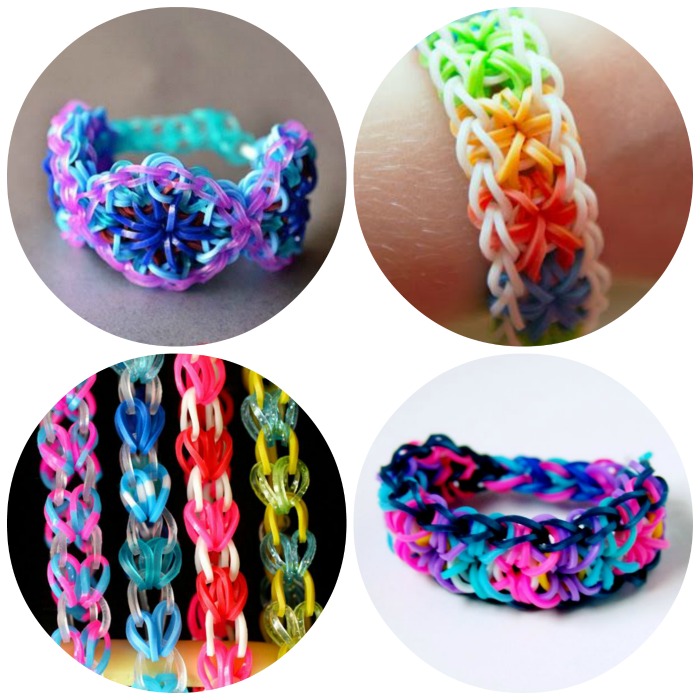 10 DIY Band Bracelets
Kaleidoscope Bracelet
Starburst Rainbow Bracelet
Circle of Hearts
XO Band Bracelet
Want to know more about the cause?
AHOPE – an organization that provides free assistance, housing, clothing, schooling, medical care, etc. to HIV+ orphans in Ethiopia.
AHOPE is currently serving 213 orphans – kids and teens.  Many of them have lost their parents to AIDS.  All of them were born HIV+.  At first, AHOPE was a hospice to provide a nurturing, comfortable setting for the orphans to transition with dignity.  Thanks to medical advances in the last few decades, many of these children are thriving and living to become adults!
Today, I'm joining Susan from Crafterhours, Ashley Ann from Under the Sycamore, Jenny from The Southern Institute and Jen from Upcycled Education in a Joint Rainbow Loom Project to collect bracelets for kids at AHOPE. Extra bracelets will be given to the community surrounding AHOPE.
Want to help? We hoped you might!
1. Get your kids making bracelets and talk to them about what you will do with them and the kids they will be going to.
2. Raise money for a good cause – we're asking for a monetary donation to be send along with your bracelets. It can be as large or small as you need it to be. I am donating $1 for every bracelet my kids make between now and drop off date, up to $200. Ask friends and family if they would be willing to match your donation. Get as many people involved as possible.
3. Mail your bracelets (and donations) by March 15th 2014.
All bracelets, creations, and checks (made out to AHOPE) should be sent directly to:
Jen Lara at Upcycled Education
P.O. Box 950
Savage, Maryland 20763
by March 15th.
If you prefer to make a donation using your credit card, you can do so directly on AHOPE's website (http://www.ahopeforchildren.org/)
All bracelets will be hand delivered to the children of AHOPE in April.