Huge thanks to Pottery Barn Kids for sponsoring this Handmade Halloween crafting session!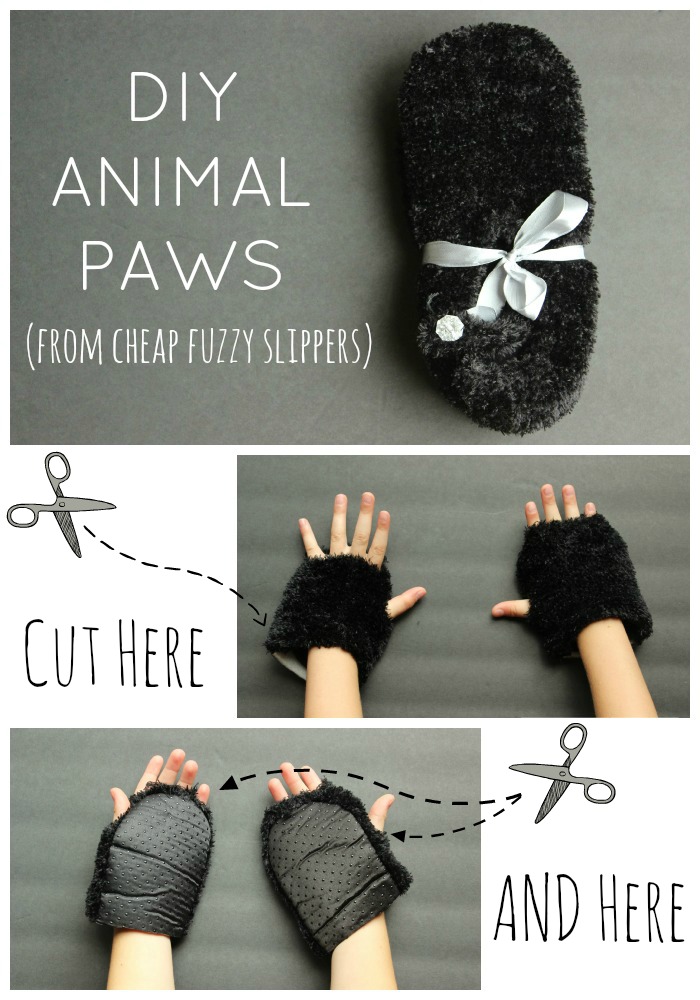 I've been a sucker for Handmade Halloween and diy Halloween costumes since my kids were born. I'm not really a big Halloween person, I don't do scary and we don't eat a lot of sugar, but give me a reason to dress my kids up in cute costumes … and I am all for that! I made all of their costumes every fall up until last year. It just wasn't the same when they put on their store-bought costumes and paraded around the house.
This year, Pottery Barn Kids has helped me figure out the perfect solution. They came out with an amazing classic costume collection and asked a few of their favorite bloggers to complete the look with handmade accessories. Now we're speaking my language!
All of the costumes were adorable (I secretly want this scarecrow costume for myself …), but as soon as I laid eyes on this Audrey Hepburn worthy kitten costume I knew it was meant for Sweet. A little bit retro, girly without being overly so, and with leggings she can run and play with the boys without feeling constricted … still, it needed a bit more pizzazz for our little fashionista.
We quickly realized what was missing …. fur! and sparkle!
We took care of that problem rather quickly by crafting this mask out of glitter scrapbook paper and some elastic string, adding a pink and black sparkly "collar/leash", and crafting some furry black mittens for her paws.
I painted on a little black heart nose (how could I resist?)

She asked if she could sleep in her costume tonight :)
Score one for mom!! Maybe my handmade costume days aren't over after all.