Little man woke up on Wednesday with a plan …

He had a vision in his head about a fun day out with Mom and he really wanted to make it happen. How could I resist his oh-so-specific requests?
It sounded like a challenge to me. One I was more than happy to accept. This is my last year with a little one at home and we plan to make the most of it! It might be hard to cross all these things off your list in some towns, but here in San Antonio you can easily do all of those things in one day from the Pearl Brewery.
We planned to hit the San Antonio Museum of Art, but Little wore his snazzy new fall clothes (long sleeves and fleece pants) and it was about a zillion degrees outside, so about halfway there he made a command decision to swap museums. We drove less than a mile down the road to his favorite museum of all — The Witte.
Here's a few shots from our big day out:
Man, I love this city!
* All Photos taken with an iPhone *
Now for the fun part, it's time to join Rebecca again for #SimpleThingsSunday
Simple Things Sunday
Simple things Sunday is about taking time to photograph the everyday details that make your life unique, beautiful, and special. Each Sunday we gather here to share our photos with each other. To enjoy the beauty that can be found in the ordinary and to be reminded of just how important the simple things are.

Just a few quick rules to play:

1. Grab a button and include it in your simple things post.

2. Link back directly to your simple things post not your blog/website.

No links to other linky parties, giveaways or craft projects pretty please.
This linky is all about the photos.

3. Be sure to pop by and visit at least 3 other links and leave a comment.
Leave as many as you can.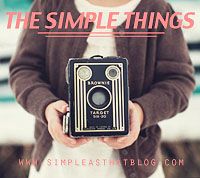 By linking up to the Simple things Sunday party you hereby give us permission to feature your photos + tell the world about your amazing photography talents. We'd love to showcase your work via social media and acknowledge what you're doing each week to capture the simple things!



Stacy is seeing the world in a whole new way – through the eyes of her children. She writes about the little things, the big things and all the "stuff" in between at Kids Stuff World.