Oops. Is Father's Day really this Sunday? How did that happen … and why am I so broke right now? Thank goodness we had all the materials we needed to make this cheap and easy, last minute Father's Day gift – a bottle cap bird house.
I would have loved to have built our own bird house for this … but like I said, we were running short on time and cash. We picked up this great smelling cedar one from Lowe's for just $9. We had all the other materials lying around the house.
To make your own bottle cap bird house, you will need:
– A bird house or bird house kit
– Lots of bottle caps
– A hammer
– Some nails
and that's it. I let the kids choose their own pattern and demonstrated how to carefully nail the first cap onto the roof, then I let them have it. They love being able to do their own projects and give gifts they make with their own two hands.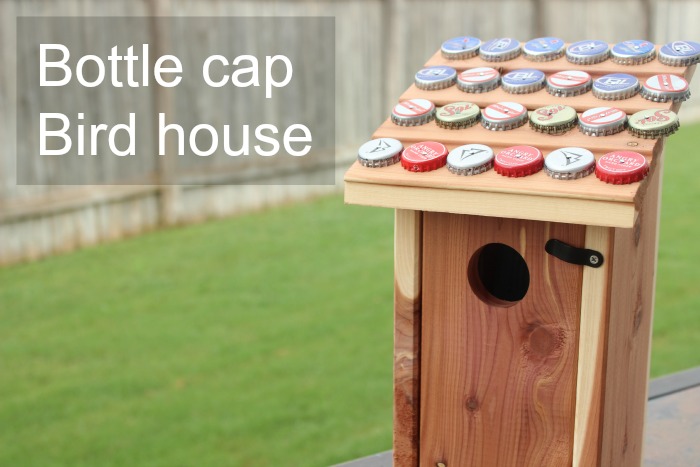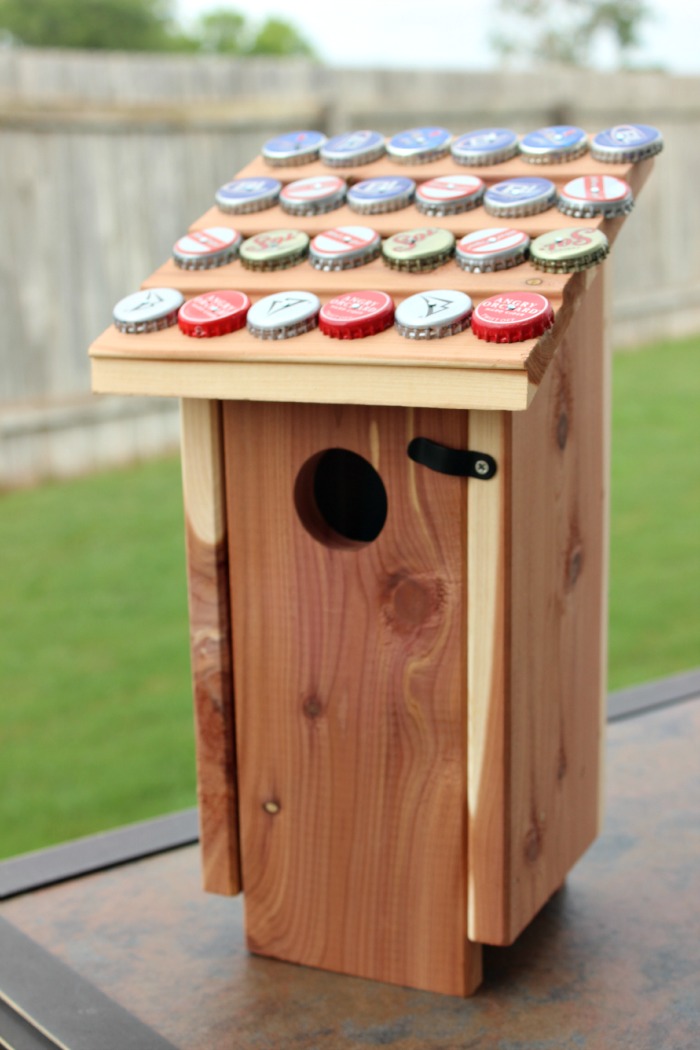 I think it turned out great! I've been wanting to make a few of these since we moved in … 4 years ago!
We'll pair this with a six pack of handpicked beers, these sweet printable coupons from Living Locurto, and lots of children's art work.
Happy Father's Day babe,
the birds are going to love you!
.
.
.
our little bird watchers too.
Looking for some more projects kids can make & give? Check out these great Last Minute Father's Day Gift Ideas