The best stories are built on conflict.
But I believe the most beloved stories are the ones where love conquers all.
Our story is both of those.
…………………………………………………
Being in love with my husband has always been easy, being together has been the part we've struggled with! If our life was a movie, it would most certainly be a comedy of errors, one of those almost depressingly sad, but underlying-ly happy romantic comedies.
On our first date, we almost died. Not long after that, I went to a different continent. When I returned, we had two glorious weeks together before he … went to another continent. This cycled continued.
He bought a ring, but didn't give it to me right away.
I got a stack of papers. Papers that told me this time I wasn't just going to visit another continent, I was going to LIVE on it.
It would be years before we'd be together again, and just when we started to think all hope might be lost, we might not ever find our way back to one another again … the stars aligned and "someone" sent us both to a new continent.
To start our lives together — We had almost two months with one another, but then it was time for me to switch continents once again. I'd be lying if I told you over the course of these years I didn't feel lost or alone for a majority of the time, but I also felt something stronger than that —
I felt hope.
For the first time in my entire life, I found someone who loved me unconditionally. No matter how hard things got or how difficult the time apart became, his love was strong and unyielding. He loved me for me, for better or for worse, from near or afar.
It's been thirteen years this May, and while the miles between us have lessened, we're still fighting the same battle. Now, it's only miles that stand between us, instead of entire oceans.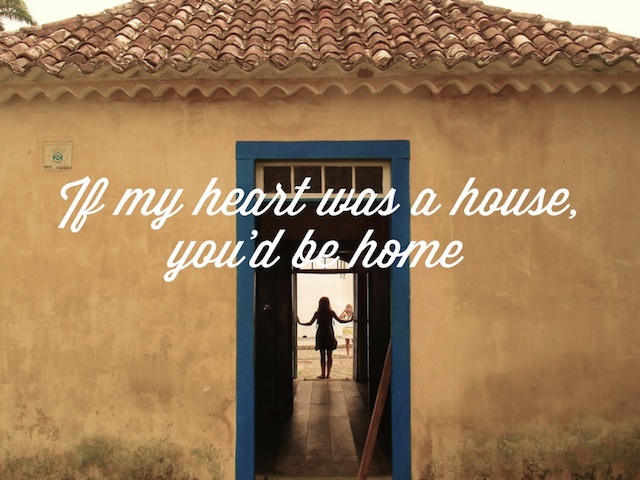 The strangest part about it all, no matter where he goes or how long he is away, he has my heart … and with him the girl who never had a home to call her own feels overwhelmingly at ease.
He is what's familiar to me. No matter where we are, I am home.
People wonder all the time how you live a life like that, how you can sacrifice so many of the days you'll never get back … and I would say to those individuals:
the magic is in the moments
Love doesn't happen over the course of your lifetime, it happens in an instant. You can bottle those instants up and carry them with you for a lifetime, and if you're lucky you will have enough of those instants to fill the entire nights sky … but for the rest of us, its those bright, starry moments that light the way and those faint hints of illumination glowing in the distance that keep us trudging forward, anxious for the next moment we can tuck away.
We try and make the most of our moments. To make them good, and strong, and bright enough to carry us through until the next chance we'll have to make another.
Happy Valentine's Day a few days early,
while you're reading this I'll be having a moment with the man I love before he leaves again.
If you havent heard the song, If My Heart Was a House by Owl City … I think after reading this post you'll know why I enjoy it so much. Find it buried at the bottom of this album.
This is the final post in a series on dating your spouse, find out what the others had to say here:
Kids Activities Blog, My Nearest And Dearest, Pleasantest Thing, Play Dr Mom, Glittering Muffins, Inspired By Family Mag, Mama Miss, Life At The Zoo, Toddling Into Madness, Sense of Wonder, The Educators' Spin On It, Little Artists, Home Learning Journey, Frogs And Snails and Puppy dog Tails, Pragmatic Mom, Mamas Like Me, Toddler Approved and Adventures in Mommydom