Did you know you can get an official letter from the President of the United States after giving birth? Yeah, me neither. What better time to find out then when the 44th President of the United States take his seat in the oval office.
What a treasure it will be to have a personalized letter from this Historic President made out to your little one. You can count that this Family Man will honor this little-known White House tradition.
To get your very own Official White House Birth Greeting
Write, fax, or simply fill in the online form
Update: I'm sorry to say that shortly after we published this, the online submission form was made inactive due to changes at the White House webpage. We have contacted the White House webmaster and asked for an updated link to the online form to be provided. As soon as we receive word on the new link we will update accordingly.
You can still mail or fax requests using the information provided in the links above.
Sorry for the inconvenience.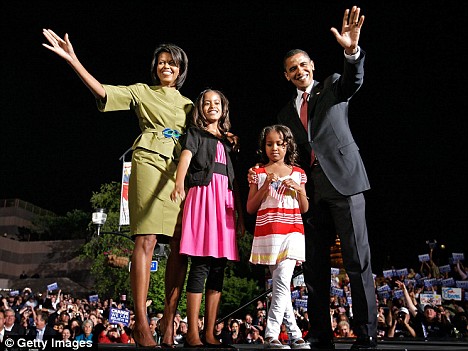 Note: It could take up to 6 weeks for your request to be processed.
Child must be living and have been born within the last 12 months.
Stacy is seeing the world in a whole new way – through the eyes of her children. She writes about the little things, the big things and all the "stuff" in between at Kids Stuff World.